Who Pays the Bills / Commuting Costs / Office Perks / Employment Law Update…
For many companies, January means the start of the new annual leave year, so employees everywhere are starting to think about the holidays they plan to take over the next 12 months.
With holidaying abroad definitely back on the agenda after the pandemic years, UK managers can be sure to expect an influx of annual leave requests at the start of the year as their more organised employees try to get the dates they want.
It is worth reminding new managers to take a look at the company's annual leave policy to ensure they are aware of any rules that may affect the authorisation of annual leave requests.
In most companies, there tends to be one or two employees who may not get around to taking all of their annual leave, despite reminders to do so. Your company policy may allow for carry over of some unused days, or they may simply be lost. This year, remember to encourage employees who tend to leave booking time off to later in the year to do it earlier to ensure they are taking enough time off and enjoying valuable headspace away from the office.
We all know that holidays are good for wellbeing and even though some employees may not be able to afford to go abroad, particularly this year because of the cost-of-living crisis, taking time off and spending precious time with friends and family in the UK can be just as valuable for their health.
We all appreciate the health benefits of taking a break and research shows that regular holidays may increase a person's ability to recover more easily from stress and that sleep quality as well as blood pressure is significantly improved, compared to people who do not take holidays.
Managing annual leave requests and keeping track of entitlements may be tricky for those reliant on old-fashioned paper-based systems and spread sheets. You may find that a cost-effective solution is to use a cloud-based HR software solution such as breatheHR which includes easy to use absence management technology. Staff simply request leave online and their managers can then approve (or reject) it with the click of a button. Managers are then able to track leave easily across their team, including overall entitlements and how much time has been booked by each employee. Managers can see holiday clashes too so it ensures the office isn't ever left short staffed and they can see who hasn't taken leave so they can be encouraged to do so.
At this time of year when people are keen to get organised with their annual leave, such technology is invaluable. It can also enable managers to prevent a mad dash at the end of the year for annual leave if they operate a 'use it or lose it' policy.
If you don't already use breatheHR, contact The HR Team today for a 14-day free trial. (Or we can extend this to 30 days if you are already one of our retained HR clients.)
Supporting employees through pregnancy or baby loss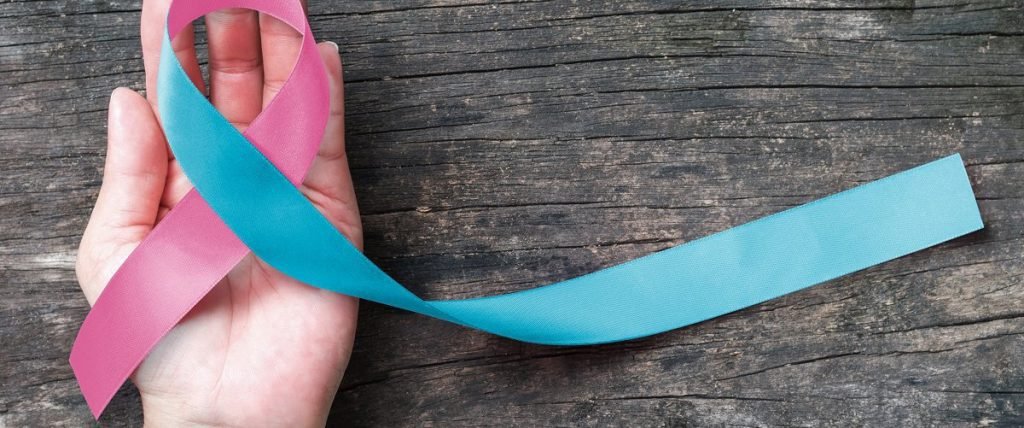 Pregnancy and baby loss are far more widespread than many people think, with an estimated one in four pregnancies sadly ending in loss. Considering the majority of these losses happen to individuals who are of working age, it is important for businesses to think about how they can offer much needed support at such a painful time.
In the workplace, employees may feel that revealing that they have been pregnant or may be trying for a baby will have implications for their opportunities for progression or promotion, or even negatively impact on their pay. As a result, employees may conceal their loss, carrying the emotional and physical burden inside and 'carrying on as normal' at work.
This is perhaps not helped by the fact that legally, employees have few rights when it comes to pregnancy loss or baby loss. In April 2020, new legislation was passed which entitles qualifying employees a period of up to two weeks' leave following the death of a child before the age of 18 and which includes a baby that is stillborn after at least 24 weeks of pregnancy. Employees may also qualify for statutory pay during this time (currently a maximum of £156.66 per week).
While the change to the law was welcome, it remains woefully inadequate and means that employees suffering miscarriage (loss before 24 weeks) have no rights to this leave. They are also excluded from maternity or paternity leave. Employees may be able to take sick leave (to recover from the physical effects of baby loss) or even annual leave, but this falls short of the support employees need at this difficult time.
Essentially, pregnancy and baby loss is an important workplace health and wellbeing issue that should not be overlooked. Having a framework of effective and inclusive support , could make a huge difference to employees at a challenging and distressing time.
Key elements to consider:
• Equip line managers to support people with empathy and understanding.
• Manage absence and leave with compassion and flexibility.
• Provide paid compassionate leave.
• Provide paid time off to attend medical appointments.
• The option of a phased return to work or ability to work from home where an employee may find it difficult to return following a pregnancy or baby loss.
• Details of a named individual (typically someone in HR, although it need not be) within the business that the employee can confide in.
• The offer of professional counselling and paid time off to attend this.
• Sign-posting other forms of support that exist within the business including Mental Health First Aiders and any Employee Assistance Programme.
• Where to find other information and peer support groups, such as through charities like Tommy's or organisations like The Miscarriage Association, Child Bereavement UK or Saying Goodbye.
Having a framework in place may encourage employees to openly seek support from their employer, rather than dealing with their loss behind closed doors. Such a framework will also help line managers to navigate conversations around pregnancy and baby loss and equips them to provide support in a sensitive and compassionate way, including recognising and avoiding potential triggers (e.g. new baby announcements). Compassion is vital for employers at this time.
For further support and advice, or to add a Pregnancy and Baby Loss Policy to your Staff Handbook, contact The HR Team.
Employment Law Updates –Minimum wage 2023
From 1 April 2023, the hourly rates will be:
• National Living Wage (workers aged 23 and over) £10.42
• National Minimum Wage (workers aged 21-22) £10.18
• Development rate (workers aged 18-20) £7.49
• Young workers rate (aged 16-17 years) £5.28
• Apprentice rate £5.28
New Statutory Pay Rates
The Government has announced new annual rate increases for benefits and certain statutory payments. The rate for statutory maternity pay (and other paid family leave) will increase from £156.66 to £172.48 per week. Statutory sick pay will increase from £99.35 to £109.40 per week. These increases will take effect from April 2023.
For further support and advice contact The HR Team.