Promoting and delivering EDI in the workplace is essential. It's about creating working environments and cultures where every individual can feel safe, a sense of belonging and is empowered to achieve their full potential. 2020 was a big, difficult, important year and times have most certainly changed.
2020 brought many issues to the forefront of our collective consciousness. The global Black Lives Matter movement had a huge impact, from a social to a corporate level. Discussions of sexual harassment around the #MeToo movement. COVID-19 and the remote working boom triggered a global discussion about the distribution of home and workplace labour between male and female employees.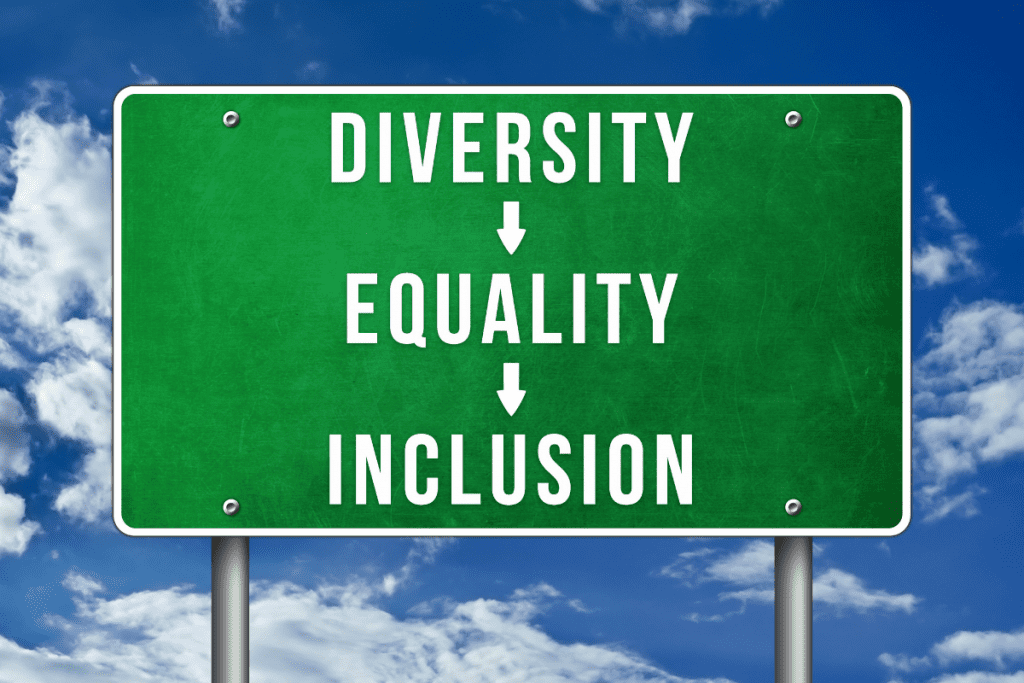 Although working from home can have great benefits for working parents, the numbers are showing that the pressure being put on women is disproportionate. Mothers are three times as likely as fathers to be responsible for most of their family's housework and childcare during COVID-19, leading over 25% of women to consider downsizing their careers. The gender pay gap also endures with the UN estimating that the gap stands at 23% globally.
NEW statistics are sending a clear message about what employees want. According to a 2021 Glassdoor survey, 76% of employees and job seekers report a diverse workforce is an important factor when evaluating companies and job offers. This is a true indicator that times are changing.
Equality Act 2010
Whilst legal frameworks vary across different countries, in the UK the Equality Act 2010 provides legal protection for nine protected characteristics:
• Age
• Disability
• gender reassignment
• marriage and civil partnership
• pregnancy and maternity
• race
• religion or belief
• sex
• sexual orientation
However, EDI goes beyond legal compliance and seeks to adding value to an organisation by contributing to the wellbeing and impact on all employees.

What does EDI mean?
Equality
Equality is rooted in ideas of justice and fairness. Every individual must have an equal opportunity to make the most of their lives and talents. The achievement of equality requires identifying barriers and biases. Employers must take targeted action to overcome inequalities, discrimination, and disadvantages
Diversity
Diversity Is the differences in colour, ethnicity, abilities, age, gender, beliefs, interests, socioeconomic (class), marital or partnership status, sexual orientation, geographic, academic/professional backgrounds, opinions, backgrounds, thinking, experiences and many other characteristics. Everyone is Different and Everyone Should Feel Empowered.
Put simply, we are all different. BUT diversity recognises that everyone is different in a variety of visible and non-visible ways, and that those differences are to be recognised, respected, valued, promoted and celebrated. Research shows that diverse workforces are beneficial for decision making, innovation and problem solving as people bring a diverse range of backgrounds and experiences with them. However, it's important to note that just simple tolerance of difference and having a diverse workforce is not enough – people need to feel empowered, a sense of belonging, and feel safe to contribute their ideas and viewpoints and to achieve their full potential.
Inclusion
Inclusion is the practice of including people in a way that is fair for all, values everyone's differences, and empowers and enables each person to be themselves. Companies must take positive action to address barriers. In doing so it will enable:
• Equal access
• Equal opportunities
• Equal treatment
• Equal resources
• Equal outcomes
• Equal impact
Everyone's contribution matters, policies and practices must be fair. We all have a right to be equally rewarded and recognised for our work and have a meaningful voice on matters that affect us.
The impact of discrimination
It's important to recognise that a 'one-size-fits all' approach to managing people does not achieve fairness and equality of opportunity and outcomes for everyone.
For example, 'neurodiversity' is a growing area of workplace inclusion. It refers to the natural range of differences in human brain function. Among employers, it's used to describe alternative thinking styles including dyslexia, autism and ADHD.
One example where employers can create a neurodiversity-friendly workplace where people can utilise their strengths. Most adjustments are simple and low-cost but can make a significant difference to an individual's working life.
Ways to promote EDI in the workplace –
Develop an EDI Policy
An EDI policy should be devised to ensure that recruitment, promotion, training, development, assessment, benefits, pay, terms and conditions of employment, redundancy and dismissals are determined on the basis of capability, qualifications, experience, skills and productivity.
As mentioned previously creating an EDI culture goes far beyond a policy document. BUT it is important as it articulates the company's values.

Be aware of your own unconscious bias
Understanding bias and building awareness is a first step towards real change. Unconscious biases do not necessarily align with our declared beliefs, which means unconscious biases are even more important to pay attention to.
Effective management
– Business owners and Line Managers – you have the power to challenge inequalities you encounter, listen to your team and open the conversation.
-Review, question, and analyse your own personal biases and assumptions.
– Facilitate ongoing feedback
– Encourage an open EDI culture in which employees feel able to feedback to HR or their Line Manager if you have every felt discriminated against.
– Track progress
– Recording instances of stereotyping as they occur will help us become more aware as we start to make those biases more conscious.
Consider the culture of your organisation and ask yourself these questions:
– Have you ever felt discriminated against at work?
– Have you ever witnessed discrimination at work?
– Do you see strong leadership support of diversity and inclusion?
– Do you feel included and respected within the organisation?
– Do you feel that the organisation welcomes a range of opinions and ideas?
– Is it clear how employees can report discrimination they may experience or witness?
– Do you feel that you are free to be your authentic self at work?
Conclusion
Everyone has a personal responsibility to uphold the standards. It is a continuous process of improvement, not a one-off initiative.
Key Takeaways
• Remain curious and humble about cultural differences.
• No one is an expert – we are all on a continuous learning journey when it comes to respecting and embracing other people's experiences and realities.
• REMEMBER we don't have unconscious biases because we're bad people – we have them because we are people.
For further support and advice on Equality, Diversity and Inclusion (EDI) in the Workplace, or to include an EDI policy in your Employee Handbook, contact The HR Team today.