The four-day working week: is it right for your business?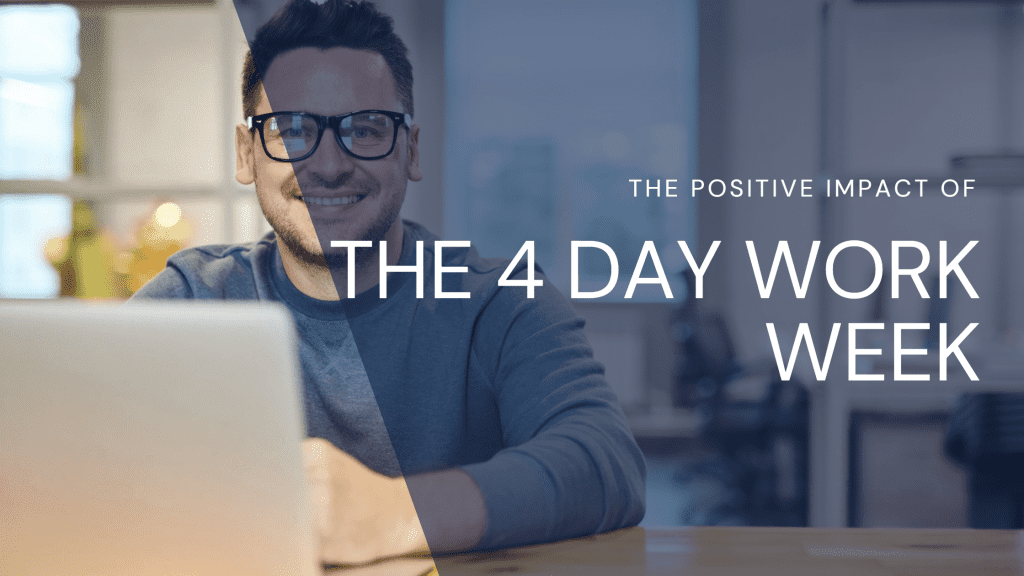 Working a four-day week: does it mean "less value for money" or is it the answer to improving employee wellbeing, commitment and retention?
The debate rumbles on, with valid points being made on both sides. In this month's HR Insight, we take a look at the issue of the four-day working week, and what employers need to think about if trialling it in their own business.
In 2022, a major six-month trial of the four-day working week was carried out, whereby 61 organisations, totalling nearly 3000 employees, reduced their working days but maintained employee pay at 100%. Of those that took part:
• 92% continued with the trial
• 18% permanently adopted four-day week working
• 35% increased their revenue (compared to the same period in previous years)
• 57% reported higher retention rates than normal.
According to a survey conducted on the participants of the six-month trial, the following positive benefits were found of the four-day working week.
• 71% of employees had reduced levels of burnout by the end of the trial.
• 54% said they experienced fewer negative emotions.
• 46% reported a reduction in fatigue.
• 43% felt an improvement in their mental health.
• 40% saw a reduction in sleep difficulties.
• 39% were less stressed.
• 37% saw improvements in their physical health.
• 21% reported a reduction in childcare costs.
These positive results, along with a 2022 CIPD survey finding that 34% of organisations thought that the four-day week would become the norm within the next 10 years, suggest this could be the future for many organisations.
However, there are critics of this approach. In early July 2023, Local Government Minister, Lee Rowley, formally requested South Cambridgeshire District Council end its trial of a four-day week "immediately" over concerns about "value for money", due to the potential impact it could have on the needs of local taxpayers. This is despite the council citing the trial as having a positive impact on its recruitment difficulties, enabling it to fill four previously impossible to fill permanent posts, reducing the council's £2 million annual agency bill by £300,000.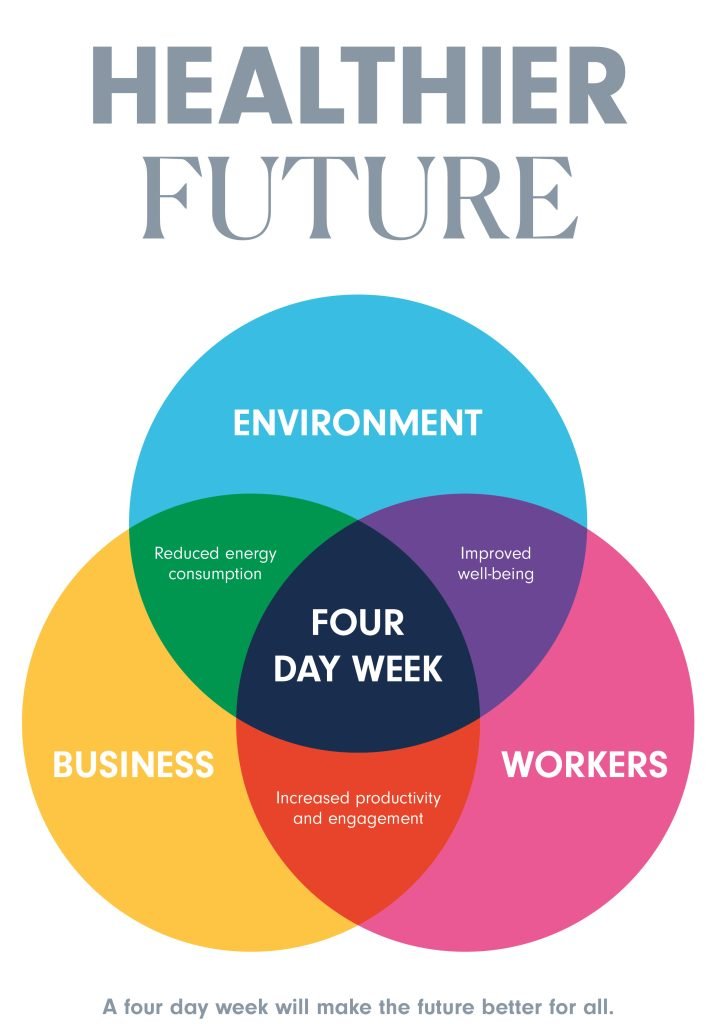 So how can employers take advantage of the positives, whilst avoiding the potentially negative consequences of the four-day working week?
Planning and preparation are the keys to success –
For some businesses, moving towards a four-day working week will be relatively straightforward but nevertheless it will still be essential to get the buy-in of major stakeholders in the business. For organisations that are looking to start their own trial of a four-day working week, a detailed plan will be necessary to work out exactly how work will be organised and what efficiencies can be implemented.
Part of this planning is designing how the four-day week will look for the particular organisation. Some ways of arranging this type of working are:
• Fifth day stoppage – Shutting down operations for one day per week.
• Staggered – Alternating days off are taken by staff: one example is dividing staff into two teams with one team taking Mondays off and the other taking Fridays off.
• Decentralised – Allowing different departments to operate different work patterns.
• Annualised – Employees working a 32-hour average working week, calculated over a year.
This is especially useful for organisations where there is a seasonal fluctuation in trade. Individual organisations must decide which is the best option for them. Discussing this with employees and other key stakeholders in the business will be an important part of designing these plans.
Mitigating negative effects
Working shorter hours without reducing workloads raises an important question: how can employers mitigate the negative impact of this? Whilst an additional day off each week will offer many restorative benefits to employees, doing the same amount of work in a shorter time could lead to additional stress and pressure on individuals.
Key to mitigating the impact of this is to find innovative and practical ways of working smarter. This might include reviewing the frequency and content of meetings, automation, consolidating processes and introducing interruption-free time to allow those that need it time to focus on the task at hand without any distractions. Time should still be given, however, to working collaboratively and to forming and maintaining working relationships, to ensure the workplace culture does not turn "toxic" and the organisation remains a positive and sought-after place to work.
Measuring success
Before embarking on a trial of a four-day working week, the organisation needs to decide what "success" looks like for it and what markers will be used to decide whether or not to continue with the change permanently. What these will be will vary from businesses to business but some markers that might be used are:
• productivity
• performance
• employee satisfaction
• employee engagement
• employee recruitment and retention.
Only once the organisation has decided what success looks like can it begin to determine whether or not a four-day week is right for it.
Listen to feedback
Whatever the organisation has chosen to use as its measure for success, gathering and listening to feedback from the workforce will be an important part of assessing how well practically a four-day week will work for the organisation. What is going well, what is not and how that might be changed are all important insights as the business continues to fine-tune its working practices to adapt to four days, and ensures employees feel valued and listened to, and are therefore more likely to remain committed and loyal to the business.
Conclusion
A four-day working week is not for every business, however, as employers continue to face issues with recruitment and retention, for those that are able to do so, it may be worth considering. The principles of a four-day working week, however, can still be utilised even by employers not willing or able to commit to such a move. Focusing on efficiencies allowing for staff to use their time more wisely will be a benefit to many and could lead to an increased ability to approve flexible working requests in the future or even the possibility of "summer hours" where a reduced week is worked during peak summertime.
For more information regarding 'The Four-day Week' or any other HR assistance please contact The HR Team…