Quiet Quitting / Secret Santa / Company Restructure…
The term "quiet quitting" refers to employees who put no more effort into their jobs than absolutely necessary. Employees become disengaged from work and do the bare minimum of their duties. It can take various forms such as non-attendance at meetings, a reduction in productivity, failure to contribute to team projects and silencing email/message notifications after work hours.
Quiet quitting isn't necessarily a new concept, but may have been accelerated since the pandemic, where we saw many people question their career choices and place more importance on their work-life balance.
Why do some employees quiet quit?
Reasons for this behaviour might include…
• Unclear expectations
• A lack of clear communication
• Feeling overworked and undervalued
• Feeling micromanaged
Ways to overcome quiet quitting
As with any changes in an employee's behaviour, begin by having a conversation with the employee to explore what might be going on for them. Effective managers seek to develop collaborative relationships with their team by encouraging open and honest communication and positive reinforcement. This could include finding common ground with each team member and keeping everyone up to date on all aspects of work, including support offered to staff.
Regular one to one meetings provide key opportunities to raise any concerns and express genuine feelings about their work. Issues can then be directly addressed and resolved quickly before they escalate, which can help avoid a grievance or a decision to leave the business.
Employers should try to ensure that:
• Staff are engaged in their work
• Their work provides them with both purpose and meaning
• Workloads are realistic
• Mental health is made a priority for staff
Prevention is always better than cure. Businesses that develop positive, professional relationships with their employees by valuing their contribution and genuinely listening to their concerns are less likely to have quietly quitting employees.
For further support and advice with employee relations, contact The HR Team today.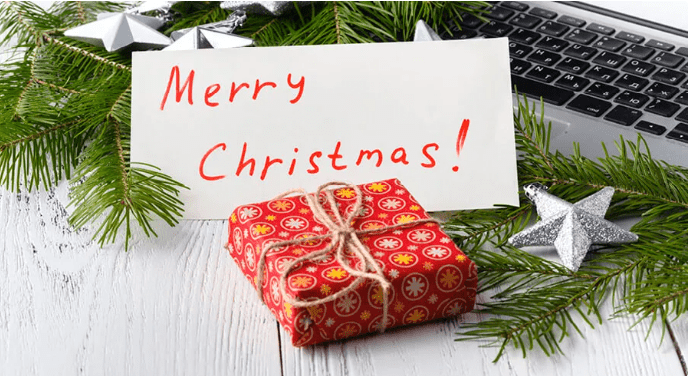 Secret Santa…..Ho…Ho…Ho
Love it or hate it, Secret Santa is something many workplaces participate in in the lead up to Christmas, as an opportunity for team bonding and a little light-hearted relief.
But for employers and HR professionals, the thought of trusting employees to strike the right balance between fun and thoughtful and just straight-up inappropriate can be quite unnerving. After all, the last thing employers want to be gifted at Christmas is claims of bullying or harassment.
While the premise is simple enough, there's plenty of scope for things to snowball into dangerous territory. After all, a person's choice of Secret Santa gift fundamentally reflects their perception of their colleague, and a misjudged gift can feel like a character assassination. It's a delicate balancing act – one which not only relies on good judgment of what kind of person the recipient is but on their personal boundaries. The unpredictability of it all is enough to create great anxiety not only for those involved but for employers too, and in many cases put them off the whole thing altogether.
That said, nobody wants to be the employer who cancelled Christmas, and with careful planning and direction, Secret Santa can be a great way to keep staff in good spirits during the festive period.
Here are our top HR tips for keeping workplace Secret Santa fun, without inviting HR issues.
1. Don't force participation
Those who have been playing Christmas songs on full blast since Halloween are likely to embrace Secret Santa with open arms – but for others, it can feel like a chore. The thought of having to buy a present for a colleague they have spoken to once in passing can be daunting, while others may worry about the cost.
The latter is more likely to be a concern for people this year given fears that the UK is heading towards the longest recession since records began. For many people, disposable income is scarce right now, and the thought of having to spend extra cash at what is already an expensive time of year could be anxiety-inducing rather than fun.
Invite all employees to join in from the outset but make it clear that participation is voluntary. If they don't wish to take part, for whatever reason, don't put pressure on employees or make them feel like a Scrooge. While you may be keen to promote good working relationships between colleagues, forced bonding can backfire. Instead, respecting people's boundaries and allowing them to participate on their own terms is likely to be a more effective way of creating a positive and comfortable working atmosphere. This is also likely to positively impact retention and engagement, which is key to the stability of your team and ability to achieve key objectives.
Remember, not everyone celebrates Christmas, or celebrates it in the same way.
2. Clearly state the budget and deadline
It's useful to set a limit for gift-giving, as this will eliminate the anxiety of having to judge what's an appropriate amount to spend and help to keep everyone on the same page. Plus, incomes squeezed, it will also help people to decide whether they wish to participate by allowing them to factor this amount into their budget.
The budget you set for Secret Santa could be whatever you feel is appropriate, but £5, £10 or £20 are typical amounts. Make sure that whatever you set is reasonable for all your employees and encourage them to stick to it, as spending £50 when the limit is £5 can swiftly turn a cheery atmosphere decidedly awkward.
The more direction you provide, the narrower the scope for things to go off-piste. This includes providing clear instructions on the deadline and how gifts will be exchanged.
3. Offer some inspiration
To steer employees in the right direction, consider providing a list of ideas and some examples or what would and wouldn't be appropriate. Some websites even allow employees to create wish lists, which eliminates the risk of nasty surprises.
Importantly, when deciding on a gift, encourage employees to ask the question: is this appropriate?
Remind staff to exercise good judgement and to keep in mind that what's funny to them might be offensive to others. Even the most well-intentioned gifts have the potential to upset someone or be taken in the wrong way. Advise employees to steer clear from gifts that poke fun at, or can be perceived to poke fun at, people's vulnerabilities. Hair dye, diet pills or deodorant should be strictly off the list, and it's safest to avoid risqué, vulgar or tongue-in-cheek items, such as lingerie, phallic-shaped items or nude calendars, as this could easily result in a sexual harassment claim.
It's particularly important that employees remain respectful to the individual's religion or beliefs, sex, age, race, disability, etc., as these characteristics are protected under the Equality Act 2010 and may land you with a complicated grievance to deal with, or even leave you exposed to an Employment Tribunal claim for harassment. Legal ramifications aside, gifts of this nature can potentially jeopardise workplace relationships, which can destabilise your team, hamper productivity and create an overall hostile working environment.
For further support and advice with any HR issues, contact The HR Team.
Considering a Company Restructure?
There are several reasons why a company may need to restructure, for example to reduce costs, merge with another company, decrease or consolidate debt, or to introduce a new product or service. However, what's important is not the reason why—but how you handle the situation. Not all of these reasons require staff to leave your business. But there are conditions where a company restructure leads to redundancy.
During a proposed Company Restructure it is vital to ensure you follow a fair and transparent process at all times.
If, due to your reorganisation, staff have to face dismissal, you must;
1. Hold a first meeting in order to share the business case for the proposed restructure. Explain the process clearly and distribute packs for the restructured job roles ( job description, person spec, hours and pay scales etc). Request all employees to look at these and apply for a position, giving a closing date. Explain there may well be some redundancies as part of this process, but it is a case of creating the best possible business model to ensure the future success of the Company.
2. Explain that the next step will be the individual interviews as this is the start of the consultation process. If anyone wishes to speak to you or has questions ask them to please make an appointment after this meeting.
3. Once all candidates have applied, set up interviews. Those that have not applied hold a meeting to ask why not, especially if it is an employee you wish to maintain as part of the restructure.
4. After interviews, make job offers. Once accepted, you will then need to follow the redundancy process with those who have been unsuccessful (bearing in mind you need to have used a fair selection criteria to pick those for dismissal). You must keep in mind employees' rights: Employees who have two years' service or more have the right to avoid unfair dismissal, as well as the right to statutory redundancy pay. Again, there is a strict process to follow for redundancy which must be followed to avoid unnecessary and expensive court proceedings.
For further support and advice with planning a Company Restructure or Redundancy Process, contact The HR Team.