Monthly Newsletters
Subscribe to our monthly newsletter to receive easy to read information on the latest HR topics plus important Employment Law updates which may affect your business.
September 2021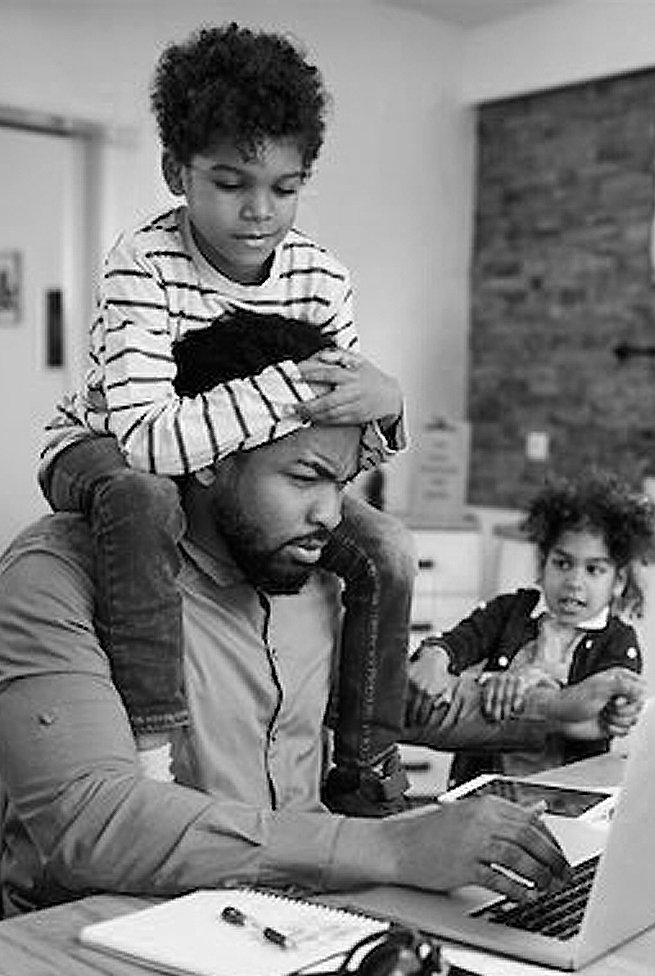 Despite lockdown restrictions lifting, just one in five employees expect to return to an office-based role. Most workers state they still want to meet with colleagues, yet only a small number crave to be in the office full time. Blending office with home working appears to be the most popular choice. Human connection motivates staff and drives success by boosting confidence and increasing communication skills. Also, heading out of the home can help keep personal relationships healthy.
While COVID-19 sees an increase in remote working, research reveals that 46% of staff still can't work on a flexible basis in their current role. Compared to those who can work flexibly, these employees are about twice as likely to be dissatisfied in their job.
Currently, UK flexible working practices have some way to go; lower paid manual jobs don't have the same flexible benefits as higher salaried managerial positions. Plus, employees can only request to work flexibly once every 12 months, after 26 weeks of employment. The CIPD's 'Flex From 1st' campaign is urging employers to support flexible working for all, and from the first day of employment. Research shows how flexible working arrangements improve wellbeing, work–life balance and efficiency.
Looking creatively at flexible working prospects could provide a fresh view on what is possible. Employers need to take flexible working requests seriously, as they are most certainly set to rise.
The HR Team can help you explore your options and devise a realistic flexible working policy that fits the needs of your business.
Introduced in March 2020, the furlough scheme ends at the end of this month, having been set up as a short-term measure to give businesses the financial support necessary to try to retain staff throughout the pandemic. Several extensions later, over the past 18 months, a total of 11.6 million jobs were put on furlough.
The Coronavirus Job Retention Scheme will be ending on 30 September 2021. Claims for September must be submitted by 14 October 2021 and any amendments must be made by 28 October 2021.
To date, there are no set rules for advising staff about the end of furlough. However, strong communication will be key to a smooth back to work transition. Write to all affected employees, stating that the furlough agreement is ending and include a return-to-work date, where to work from, plus information on how return to work will impact wages, annual leave information and the measures you will implement to protect health and safety whilst at work.
Although this scheme may now be drawing to a close, bear in mind that furloughed employees retain their employment rights, such as annual leave and the right not to be unfairly dismissed. Any employers now considering redundancies must follow the usual rules to avoid costly tribunals.
Employers must remember to keep written records of any furlough agreements for five years. Industry experts have stated that furlough fraud remains a concern in the context of redundancy and unfair dismissal.
Are you all set with your end of furlough plans? If not, don't delay – contact The HR Team for expert advice.
Menopause affects half of all employees in the workplace. A recent report found nearly half a million women left work or were thinking of leaving due to menopausal symptoms.
Providing support for female employees going through the menopause could be critical to their health and wellbeing and will also benefit your business in various ways; fewer sick days, better loyalty, less staff leaving and a more dedicated team.
Promoting women can also help you close any gender pay gap, whilst tapping into diverse talent makes for an age and gender inclusive workplace.
It can be difficult to know where to start. But a first step is to make the Menopause less of a taboo subject in your office. Replace hushed whispers with honest and open chats. Fine tune your office in line with physical and mental health issues entitlement. Make sure you comply with the 2010 Equality Act by making sure working conditions don't make symptoms worse.
It is now a legal requirement to support staff who are peri-menopausal, menopausal or post-menopausal, so make sure managers jump on board too. No-one should suffer in silence. It can be tough, so we need to nod a little respect to those suffering.
If you would like further advice or a Menopause Policy including in your staff handbook, contact the HR Team today.